FO's over the last couple of months...
Here are a few pics of FO's. Not all of them are pictured because I gave them away as soon as they were completed!
Kitty Hat from SnB: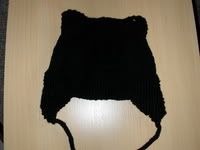 Manly Sweater from SnB: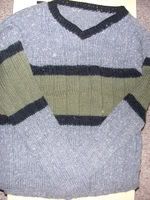 One Button Cardigan from second issue of Knit.1: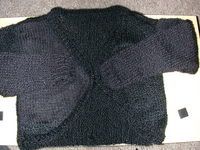 ChildHood Cardigan for Callie (from Knitty.com):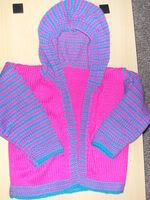 Last but not least... My decorative way to store some of my stash! The butterflies around the top edge are actually lights but I don't have an extension cord there yet and then the big pink butterfly in the middle is from the family dollar store! he he... can't pass up a good (cute!) bargain!!!